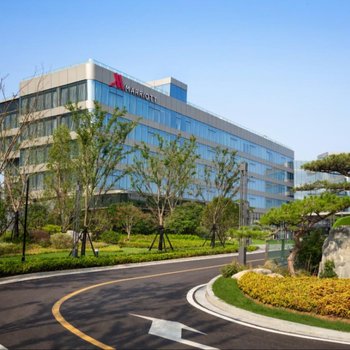 The Xuzhou Marriott Hotel is an ideal spot for travelers wanting to discover the city. The Xuzhou Marriott Hotel offers a pleasant stay in Xuzhou for those traveling for business or leisure.
With Xuzhou Railway Station just 4km away and Guanyin Airport only 45km away, transportation is very convenient. Just a short walk from Jiangsu Normal University Yunlong Campus Metro Station, traveling to most city destinations is a breeze. This hotel is located near many of Xuzhou's attractions including Yunlong Mountain, Xuzhou Museum and Hubu Mountain.
After a long day of sightseeing, guests can retire to the comfort of the hotel. This Xuzhou hotel provides parking on site.
Our guests rate this hotel as one of the best hotels for cleanliness. This hotel is particularly popular with those traveling on business.